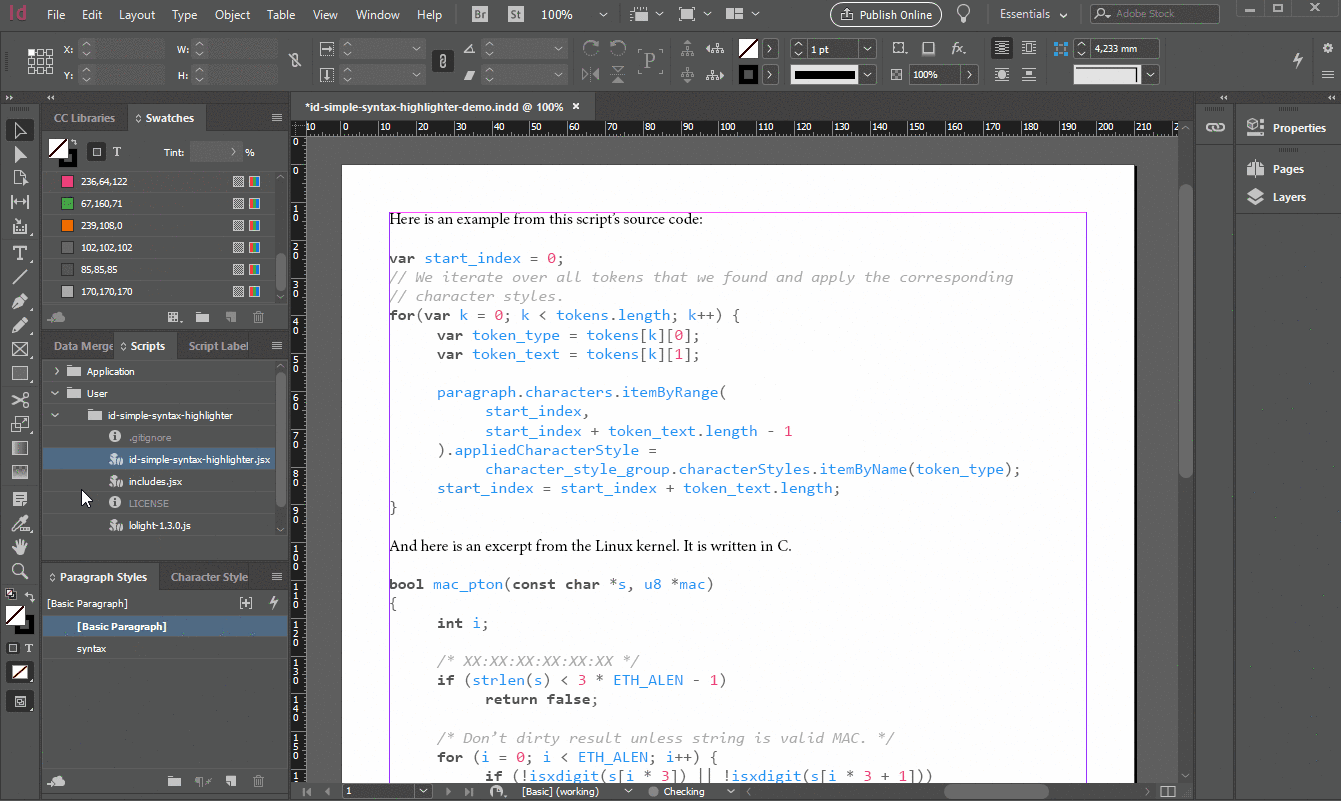 id-simple-syntax-highlighter — A simple syntax highlighter for InDesign
Code snippets on displays are usually shown using syntax highlighting to make reading and understanding them easier. Thus, it would make sense to apply the same treatment to code snippets in books and other print documents. Unfortunately, Adobe InDesign doesn't come with such a feature.
This script aims to provide a primitive means of applying syntax highlighting to code snippets in InDesign documents. It is basically a port of Lars Jung's lolight for InDesign.